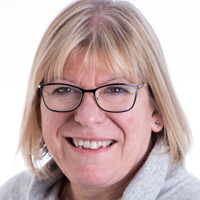 Janice Hayward BSc FCA – Partner
Janice has been a partner for almost thirty years and deals principally with unincorporated businesses and personal clients, sometimes acting for several generations of the same family.  She has widespread experience in trusts, tax planning and advice, and, as Head of Legal Practice, supervises our Probate and Estate work. She can advise on Wills and Estate planning generally, and acts as Executor to a number of our clients.
In her spare time Janice enjoys travelling, cooking and long walks with her two dogs.